World Read Aloud Day 2/2/2022
For World Read Aloud Day 2022, I will provide free 20-minute virtual visits on the platform of your choice (Meet, Zoom, or Skype).
Our WRAD virtual visit will go something like this:
1-2 minutes: Kirsten gives a quick intro and talks a little bit about her books.
3-5 minutes: Kirsten reads aloud a portion of A TRUE WONDER: The Comic Book Hero Who Changed Everything OR WOOD, WIRE, WINGS: Emma Lilian Todd Invents an Airplane.
5-10 minutes: Kirsten answers a few questions from students about reading/writing.
1-2 minutes: Kirsten book-talks a couple of books she loves (but didn't write!) as recommendations for the kids.
Ready to sign up? Click on the Sign Up Genius icon below to secure your spot. Please do not sign up until you can commit to a 20-minute time slot (one per school).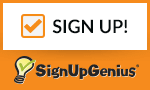 School Visit Benefits
The Common Core places ever-increasing demands on children to write informational/expository texts, opinion pieces, and narratives. Let me share my enthusiasm for writing "true stories." Students learn how to hunt down ideas, conduct research, and craft captivating nonfiction.
Why should you host a school visit? A recent survey of 600 teachers, librarians and others who hosted author school visits showed the following benefits.:
Motivates students to read more (91%)
Inspires creativity and expression (75%)
Motivates students to write more (70%)
Read the full summary (and get the link to the full article) here.
Truth is stranger than fiction (and more fun too!)
Space potties. Animal vampires. Mammoth bones. I've written about things "ewwww" and "cool" all in the name of science. My work includes more than 25 nonfiction books for students in kindergarten through 6th grade, as well as more than a dozen magazine articles for children's publications like ASK, ODYSSEY, APPLESEEDS, and BOYS' LIFE.
Available Fall 2020 (virtual visits only)
Option 1: For libraries, homeschool groups, clubs, after-school programs: "Engineering an Airplane," a hands-on, STEM-based program where students become airplane engineers. (approx. 45 min. – 1 hour, up 30 students, includes Q&A)
Using the nonfiction picture book, WOOD, WIRE, WINGS: Emma Lilian Todd Invents an Airplane, students discuss and model the NGSS Engineering Design Process to design, build, and test paper airplanes, recording their work in their engineer's notebook.
Option 2:  For school groups "Engineering a Story" writers workshop, based upon the nonfiction picture book, WOOD, WIRE, WINGS: Emma Lilian Todd Invents an Airplane. (approx. 1 hour, single classroom, includes Q&S)
This highly interactive writers workshop helps students understand the close links between the creative processes of invention/engineering and writing. Using our writers' toolbox we tweak and test our nonfiction writing transforming it from "so-so" into something that soars.
No matter which option you choose, your students will come away realizing that inventors and authors never get things right the first time. And that's ok. If they believe in themselves and stay true to their dreams, their creations will eventually take flight.
2020-2021 rates (virtual only):
One-hour, virtual session for a single class (via Skype, Zoom, Meet or other platform) – $250
If this doesn't meet your needs, let's discuss. Email me at creatingcurioukids [at] gmail [dot] com.
Need ideas for funding an author visit? A list of resources can be found here.
For more details and options, please download my brochure here. Or email me at creatingcuriouskids [at] gmail [dot] com.
Find more amazing authors providing school visits at Kim Norman's Cool School Visits.